Have you ever thought about what you want to be when you grow up? There are a lot of jobs that help people in the community, there is something for everyone! Community helpers are people who work to help others in the community. This activity is designed to encourage elementary students to dream about their future. It can be simple and low-tech or can involve technology if you wish.
Materials Needed: Sidewalk chalk, paper, markers or coloured pencils, glue, scissors, old magazines/newspapers
After watching the videos below, try this activity!
Videos: Community Helpers
Community Helpers : ASL Vocabulary
Created by the Rocky Mountain Deaf School out of the United States, this video in ASL shows the signs for the following community helper jobs: construction worker, astronaut, police officer, chef, doctor, pilot, firefighter and mail carrier. (ASL, not CC)
ASL Discoveries | Community
This video was created by ASL Discoveries and is done in spoken English, with closed captions and ASL. Two characters Derek and DD teach us the signs for various community helpers, while singing and dancing!
Activity
Using craft paper or sidewalk chalk, trace your child or have siblings trace each other! If you do not have sidewalk chalk or craft paper, you can print a bubble person like the one below or your child can draw one! This is a great family activity and can be adapted for many ages.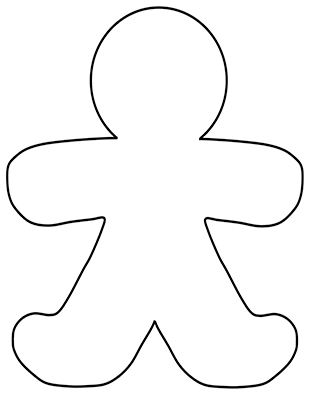 Have your child(ren) think about the job that they might want to do when they "grow up." Find pictures online or draw pictures that show what that job is, for example, a baker could have pictures of cupcakes, cookies, muffin tins, pots, pans, etc. If you have old magazines your child(ren) can cut and paste pictures as well! Be as creative as you want to be! When you're all finished, share what you have made with your family and friends!
Adapted from: Imagine Your Life - A Discovery & Exploration Guide - Grade 4, 5, 6 - Student