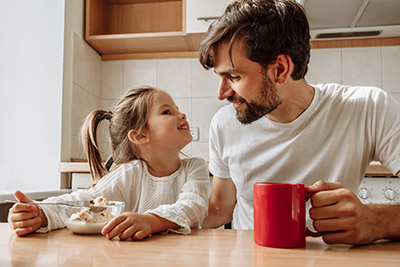 Serve and return is a strategy that can help support your child's language and communication development.
Serve and return happens when a quality exchange occurs between caregiver and child. This strategy can be used from the moment your baby is born as you listen to their cries, watch their smiles, and respond to these communication attempts with your own simple language. The strategy is important for language development whether your child is learning to speak or sign.
See another example of this strategy between a grandmother and baby having an interaction in ASL.
For ideas on how to incorporate this strategy into your everyday routine, check out this Serve and Return Checklist (PDF) available from Hearing First.