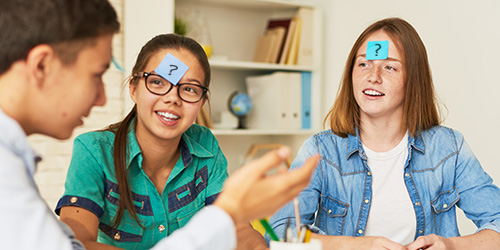 Materials Needed:
HedBanz Game (If don't have HedBanz game, can use post-it/stickies and Marker instead)
Family members, friends and yourself (more than 2 people preferred)
Activity:
Each person playing in the game will need a picture each and put it on their forehead when it is their turn. One person will have a picture on its forehead and they are not allowed to see their own pictures. The other players will describe the pictures. The person with the picture on their forehead will read their lips and try to guess what picture it is. Once the person figure out what the picture it is, they move on to next person and doing the same thing.