Webinar Overview
The core idea of behavior analysis is revolutionary in that attributes the source or cause of behavior not to the behaving person him or herself but to what has happened to that person up to the exhibition of the behavior. This is one of the most powerful idea ever invented by mankind for understanding, knowing, and dealing with human behavior, especially when it is a problem (because it seeks not to fix the blame but rather seeks to fix the problem instead). And virtually everything this idea touches improves. It has revolutionized approaches to habit disorders, incontinence, addictions, delinquency, and numerous other major concerns of our time. Still, the idea has only begun to be harnessed. Not only can it be used to improve the lives of clients in need, but it can also be used to improve the lives of their providers, and indeed the lives of all people. This talk will describe several options derived from behavior analysis the application of which could exert a powerful beneficial influence on everyday life. Examples range from reducing stage fright to improving relations with significant others and much in between.
Webinar was held on January 26, 2023 3:00 - 4:30pm
Presenter
Patrick C. Friman, Ph.D., ABPP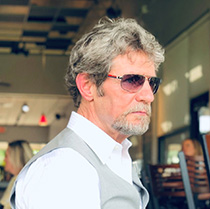 Dr. Patrick C. Friman received his Ph.D. from the University of Kansas. He is the current Vice President of Behavioral Health at Boys Town and a Clinical Professor in the Department of Pediatrics at the University of Nebraska School of Medicine. He was formerly on the faculties of Johns Hopkins University, University of Pennsylvania, and Creighton University Schools of Medicine. He was also formerly the Director of the Clinical Psychology Program at University of Nevada. He is a Fellow of the Association for Behavior Analysis International, in three divisions of the American Psychological Association, and of the American Board of Behavioral Psychology. He is the former Editor of the Journal of Applied Behavior Analysis and former President of the Association for Behavior Analysis International. He has published more than 200 scientific articles and chapters and three books. The majority of his scientific and clinical work is in Behavioral Pediatrics and Behavioral Medicine. Dr. Friman's work in behavioral pediatrics has concentrated on the gap between primary medical care for children on one side, and referral-based clinical child psychological and psychiatric care, on the other. A secondary focus is on adolescent behavior and development. He also specializes in consultation regarding workplace issues such as motivation, dealing with difficult people, change, happiness and pathways to success.