A multidisciplinary approach to supporting individuals after trauma in educational settings
Webinar Part 1

Recorded on March 11, 2021
This video information is available as a Text Transcript.
---
Webinar Part 2

Recorded on March 25, 2021
This video information is available as a Text Transcript.
---
Webinar Overview
Despite the cultural movement to extend the inclusive principles of trauma informed services to behaviour supports and education, many of us lack the training or support to apply this idea, or have not had the experience of teaming with the many essential disciplines that make up a supportive environment after a student has been through trauma. At the same time, some of the practices we think of as "best" for other students, may be contraindicated for someone with a significant history of adverse childhood (or educational) experiences. This 2-part series aims to empower educators and professional partners from all disciplines to understand some of the links between what students need after trauma, and how we can help, in a context rich with collaboration, risk mitigation practices, and an understanding of how past experiences can shape and inform current needs. Participants will be equipped with useful tools that may support students with both significant and minor histories of trauma—and those in between, for whom a trauma history may be suspected but cannot be documented.
Presenter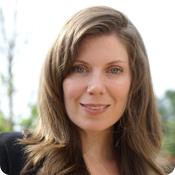 Dr. Teresa Camille Kolu, Ph.D., BCBA-D is a behavioral scientist and BCBA-D in Denver, Colorado. She is the owner of Cusp Emergence, a private practice in which she joins families and agencies to engineer behavioral cusps for individuals and their loved ones; and Cusp Emergence University, which provides continuing education to behavior analysts and related disciplines with whom they partner.  After training, supervision and work at the University of North Texas, Dr. Kolu earned a Ph.D. in Biopsychology and Behavioral Neuroscience at Rutgers University, where she developed neurobiological animal models of autism and examined olfactory and social contextual conditioning. Dr. Kolu practices behavior analysis across the lifespan with individuals and families affected by autism, foster care or adoption, mental illness, and/or developmental and intellectual disabilities. She has partnered with health and human service agencies, hospitals, schools, community centered boards, and the University of Colorado Denver. Dr. Kolu has published in peer-reviewed journals, and serves on the advisory board of the Cambridge Center for Behavioral Studies. She is active in local behavior analytic groups. Dr. Kolu explores research interests in verbal communities of reinforcement and stimulus schedules in the everyday interactions of families affected by disruption or trauma, while using her private practice to provide training, education, and behavior analytic mentorship and supervision.
Resources