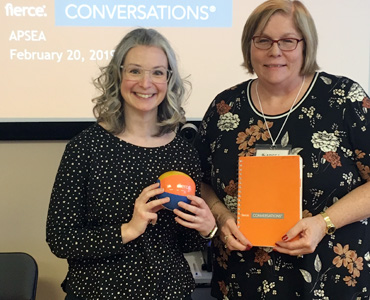 Rachel Perrier, Administrative Assistant, with Nancy Boucher, Facilitator
On February 20, Nancy Boucher from the New Brunswick Department of Education and Early Childhood Development facilitated a session on Fierce Conversations.
The first day of this two-day session was attended by approximately 20 staff from across the organization. Ms. Boucher provided an engaging session, providing staff with new information and skills. Our goal is to offer this training opportunity to more staff in the future.