STP Students hung and sorted two racks of children's clothing
During the week of December 16-20th, 2019, students in the BVI short-term programs, spent the week exploring different organizations within the community of Halifax.
Together as a group they researched two organizations: Soul's Harbour and Phoenix Youth Programs. After completing online research, the students had an opportunity to design a poster presentation to share with APSEA staff members at a café they were hosting. At the café the students served refreshments and baked goods, which they had prepared as part of their Functional Living Skills classes. The proceeds from their café were used to purchase personal hygiene items which were donated to Phoenix Youth Programs in Halifax, NS.
The students also spent one morning volunteering at Soul's Harbour Mission Mart, a charity thrift store, located on Susie Lake Crescent in Halifax. They completed a number of tasks from sorting cutlery, organizing hangers, and hanging up children's clothing for purchase.
The students worked hard and had a fantastic week of fun with their friends!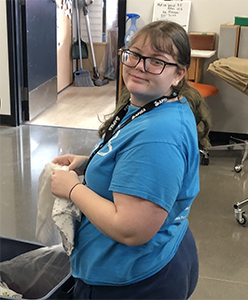 STP student sorting and hanging children's clothing.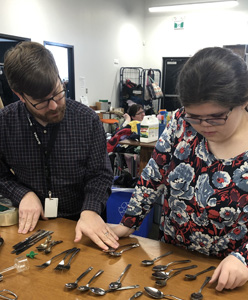 STP student and teacher organizing spoons to be bundled.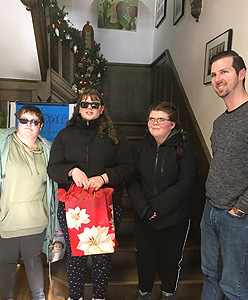 STP students delivering their donation of personal hygiene items to Phoenix Youth Programs.